WordPress an all about it
August 7, 2022
9 August 2022
In the past, website design and seo was done only by writing code and programming, but these days, many changes have taken place in the world of website design, which allows you to design a complete and professional website without any programming knowledge.
What is WordPress?
WordPress is the most common and popular CMS. Content management system was initially just a simple tool for blogging, but because of the open source nature, the world's great programmers were able to turn it into a website design tool.
What are the benefits of WordPress?
This content management system has many advantages, some of which include the following:
No need for programming knowledge
As we mentioned at the beginning of this article, designing and building a website with WordPress and making money from it does not require any programming knowledge. As a result, you can easily build a website with a little training. Of course, you need to keep in mind that if you want to design a website professionally with WordPress, you need to be familiar with website programming languages.
Very high speed in design
Another advantage of designing a website with WordPress is that it helps you to design a complete website in a very short time. If you want to design a site from scratch with programming, you will need a lot of time; you may also encounter many errors in the design path.
Add the required features
When you want to design a website, you need special features and capabilities depending on the field of business activity and the type of website. If your website is designed with programming, you will need to use programming again to add the features you want, but WordPress has made it possible for users to add their desired features to the site just by installing ready-made plugins, many of which are also free.
Determine permission
WordPress has the advantage that you can specify the access level of several administrators in addition to determining their permission to the website. Note that to increase the security of the website; it is very important that site administrators only have access to the specified section, nothing more! Fortunately, WordPress has solved this problem.
Design and build an online store
It can be said that the most important and valuable advantage of WordPress is the ability to design and build an online store. The online store has become especially important as many businesses are forming on the Internet these days, as well as many traditional businesses are launching their online business. With the help of WooCommerce, you can easily design a store website, with all the necessary features, and use it as a tool to earn money.
Very low design cost
In addition to the above, the low cost of designing a website with WordPress, compared to personalized websites with programming, is another advantage of WordPress. Note that the cost of website design is one of the things that users pay a lot of attention to. For example, many people may abandon launching their online business because of the high cost of website design, but fortunately, WordPress has made it possible for users to design a website at a very low cost.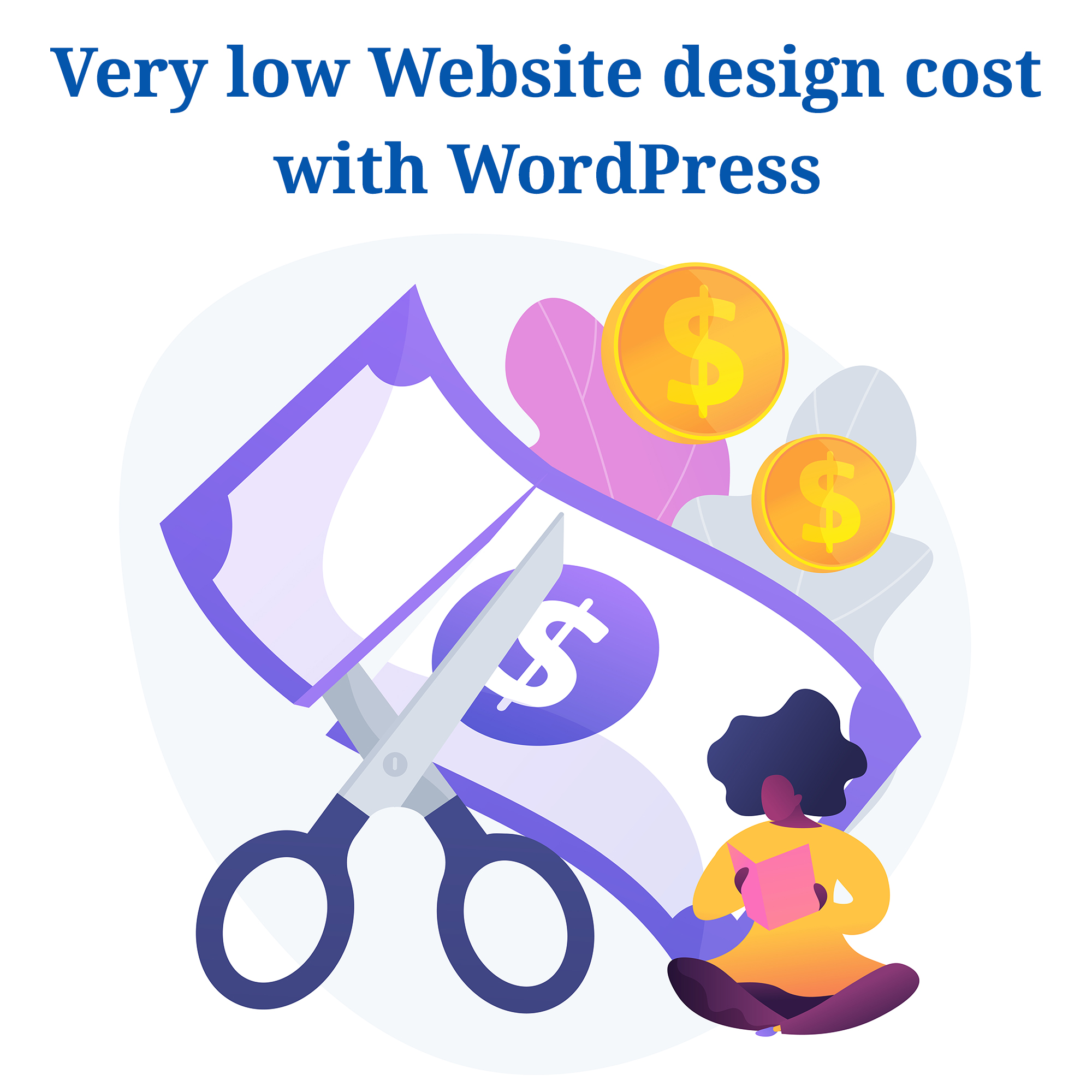 Ability to update
If you always want to have an efficient website, you need to keep it up to date, but sometimes updating your website is can be a hassle. It also requires a relatively high cost in some cases, but WordPress has solved this problem as well. WordPress is easily updated; As a result, you can safely set up the website.
High security
Unfortunately, since the popularity of WordPress, many opponents have rumored its lack of high security. For this reason, some people are still reluctant to design a website with WordPress, because they think that the security of the information on their database will be compromised, but you need to know that WordPress has enough security. Just follow the security instructions.
WordPress Theme
In the past, the website theme, like other parts of it, required programming, which increased the design time, but with the advent of the WordPress content management system, the template design problem was solved over time, because users can use ready-made themes, and if necessary, change its various sections according to their tastes and needs.
WordPress theme design has now become a specialty. Many people have been able to earn money by designing themes in various fields.
WordPress Plugin
Plugins are tools that help the user to add the features they need to the website. WordPress Plugin can sometimes be free, depending on how they perform, and others may require a fee.
In general, adding a plugin to a WordPress website is very simple and can be activated just by clicking the install button. You can also disable them or delete them from the database permanently if needed.
Pages
WordPress is usually used to create pages that are static and do not need to be permanently posted. For example, you can use the WordPress page to create a contact us page or about us.
How Can I create website with wordpress?
You can design a website with WordPress according to the following steps:
Choose website name
Choose your website name or Domain. You can register a domain name later. So don't spend too much time for choosing a domain name at this stage.
Choose Template
Based on your taste and needs, you can choose a WordPress theme. Then you can install it on your Local host or Server. If you need install it on your server, You should buy a shared host or VPS.
Install Plugins
Install the required plugins.
Make settings
Now you can make settings for wordpress, theme and plugins.
Send Post
You can create a Categories or Pages, then send you post to website.
Connect website to google
Now you should connect your website to google services such as Console and Analytics.
Need website with wordpress?
We can design website with wordpress. Please contact us.
Click to rate this post. The left is the lowest score and the right is the highest score.